IT'S FREE ...
Simple and dynamic Photo manager AND
free internet account to store and/or share your pics on the Web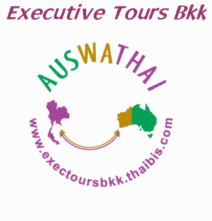 It's free and it's a Google product so it will be here in the future
Upload your pics to Free web Albums (make them private or Public)
1 click to create a video slide show of your pics
1 click to create collage or other style
Benefits
Free Backup - upload to the internet for backup  - this means you can access your pics anytime  - anywhere .. cool !
Web album can be shared with friends and they can download
You or your friends can upload directly to your web album by email ie., use a mobile phone to capture a good pic then email to your album
You can add names to the faces of the pics - you can also include a Watermark (unqiue name on each picture copyright stuff)
You can include captions/comments with hyperlinks to other locations
The internet albums can be displayed within websites or Blogs
Picasa does not support animated pictures (gif) files, for this use Photobucket (it's also free)
see example of how have used the free resources -
click here
GET STARTED 
2. if you want to upload the pics to internet albums (to store and/or share) you need to register - click here - but before you do this consider   "FORWARD PLANNING TIPS" (from our experience)
to register you must have an email address !
We recommend you have 2 picasa accounts (1 general and 1 private) so you will need two (2) email addresses.
why have 2 picasa accounts...
Albums can be Public or Private and invitees can contribute pics but they can only edit their contributions. Sometimes you and your friends need equal rights (editing) to all the pics so in this instance use the General gmail account and let them have the password.
Create one (1) account as a "General" account - use a common name that you don't mind sharing the password with others. The benefit of sharing the password is everyone has equal edit rights which means you DO NOT have to do all the admin work.
Create one 1) account as a "Private" ie., use a name unique for you and do not share the password.
---
Tips
The albums include an option to do many clever things like
1. place names on faces and you can then search all albums by the name
2. set he albums as public or private
3. send email invitation to others to view - with option for them to edit any pics they upload.  
4. if you have the software you can also download any album to your computer.
5. you can edit a photo and re upload and if it goes ot the same album it will replace the existing photo
6. you can send links to people to come and view a pic, the entire album and slide shows
7. you can display the albums in websites .. example: 
click here
we show some tips, the easiest solution is just type your query in the google search and see the answers... the google search of picasa tutorial is best
slide show
when you open the album you can select "slide Show" top left hand corner
englarge a picture
click on a photo and you have option to enlarge: above picture right hand corner click magnifying glass 
Names
try moving the cursor
across
the picture, it will reveal the name of the person
If no Name is shown then either  the names option is not activated or the owner of the album does not know you..